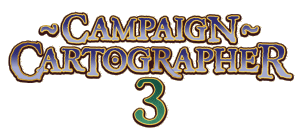 Upgrade & Crossgrades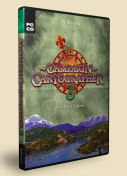 The CC3 Upgrade
The CC3 upgrade from CC2 Pro is a full version of Campaign Cartographer 3. It also includes free entitlement to compatibility updates to our add-on products. Users of earlier versions can get an upgrade with the same free compatiblity updates for their add-ons, but there is no price reduction.
The CC3 upgrade and Add-ons
The Version 3 Upgrade includes a new version of Campaign Cartographer, and an art upgrade with a complete set of attractive overland symbols. It also includes 30 new dungeon symbols.
We have released compatibility updates for all our add-ons, except the Wold War 2 Interactive Atlas. If you own the original add-on for CC2 Pro, you can download and use these for free with CC3.
So far Dungeon Designer, City Designer, Cosmographer, Charactter Artist, the three Symbol Sets (Fantasy Overland, Fantasy Floorplans and Modern), and the Tome of Ultimate Mapping have been updated with new functionality and/or artwork to make full use of CC3's new features. Dioramas and Perspectives are to follow.
What's Not Included
The CC3 Upgrade does not include the current and forthcoming version 3 add-ons. These will be available at an additional charge. For example, the DD3 Art Upgrade from DD Pro includes a complete new set of very high resolution floorplan art, and the symbol sets include all-new sets of symbols.
Prices
The CC3 Upgrade for CC2 Pro users is $36.95 in the US and Canada, £24.95 elswhere.
The DD3 Art Upgrade is $31.95 in the US and Canada, £22.35 elswhere.
The CD3 Upgrade is $31.95 in the US and Canada, £22.35 elswhere.
The COS3 Upgrade is $27.95 in the US and Canada, £19.95 elswhere.
The Symbol Set Art Upgrades are $16.95 in the US and Canada, £9.95 elswhere.
The CA3 Upgrade is $31.95 in the US and Canada, £22.45 elswhere.
The Tome of Ultimate Mapping version 3 is $18.95 in the US and Canada, £12.95 elswhere.
Getting the Upgrade
The upgrade is a full working version of Campaign Cartographer 3. If you have registered your CC2 or CC2 Pro on our website, you'll be able to order the upgrade and get a new serial number.
To buy the new version
1. Go to your registration page and login. If you haven't registered, please do so.
2. Add your CC2 or CC2 Pro as a registered product, if you haven't already. Add DD2 or DD Pro if you want the DD3 Art upgrade.
3. You will see links on the right of the page to order the upgrade.
4. If you want both the CC3 Up and the DD3 Art Upgrade, you'll need to add one to the cart, then select "Continue Shopping" option on the cart page, then add the other.
If you have any questions, or need help, email Nigel.
Dundjinni and Fractal Mapper 7/8 Crossgrade
If you've got Dundjinni or Fractal Mapper 7 or 8, you can get a reduced-price version of CC3 for a limited time.
How the Crossgrade Works
The crossgrade is a full working version of Campaign Cartographer 3. You don't have to uninstall or stop using your existing software (Dundjinni and/or Fractal Mapper). In fact, you will find that the new art installs automatically for Dundjinni and Fractal Mapper 7/8, so you are getting hundreds of symbols for use with your current software, plus a complete copy of CC3.
CC3 Crossgrade Pricing
The crossgrade is available at a $5.00/£2.00 discount from the full version price.
Ordering the Crossgrade
Go to the order page to select your version and buy it.
CC3 Screenshots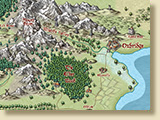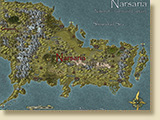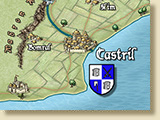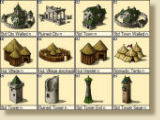 See more examples in the gallery!