User-contributed Tutorials
The users of Profantasy's software out there are creating a lot of wonderful maps. Now they are also sharing their knowledge and mapping techniques with you!
---
CC3 YouTube Channel
Joseph Sweeney has collected all his excellent video tutorials in a convenient YouTube channel. If you are looking fro a specific topic, he has also sorted them in a variety of playlists:
---
Setting up your mapping environment - video installation instructions
Joseph Sweeney explains and shows how to install and setup Campaign Cartographer 3 and its add-ons in this series of video tutorials.
---
CC3 Video Tutorials
Joseph Sweeney takes you through creating overland maps with CC3 and using sheet effects to enhance them. Originally published in the Cartographer's Annual 2008, these tutorials are simply to useful to not make them generally available. If you want to read up on the features shown in the tutorials, you will find the CC3 User Manual on your registration page.
Part A - Introduction
Click here for the remaining CC3 overland video tutorials.
---
DD3 Video Tutorials
Joseph Sweeney has created a set of video tutorials showing the creation of a dungeon floorplan with Dungeon Designer 3. It is an excellent introduction to the basic features of the program and also contains lots of useful hints and tips for more advanced users.
Click here for the remaining DD3 dungeon video tutorials.
---
COS3 Video Tutorials
The latest set of video tutorials by Jospeh Sweeney shows you how to create space ships and star system with the help of Cosmographer 3.
Click here for the full list of Cosmographer 3 video tutorials.
---
Importing CC3 Maps in Map Tool
ProFantasy community member Avotas has created this video that shows how to export maps from DD3 and CC3, so that they can be easily imported into virtual tabletop software MapTool.
---
PDF Tutorials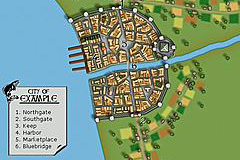 City Designer 3 Tutorials
ProFantasy community member and Cartographer's Guild award winner Gandwarf has created this amazing series of pdf tutorials for City Designer 3. They take you through the complete process of creating settlements from small villages to sprawling cities.
Download Now (11.4Mb)
Check out the forum thread on the Cartographer's Guild for example maps and comments on the tutorial.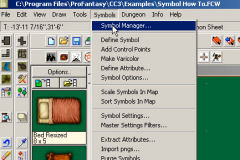 Creating Symbol Catalogs from PNG images
Gerri Broman has compiled a pdf tutorial on how to quickly and easily produce a CC3 symbol catalog from a collection of PNG bitmap images.
Download Now (425kb)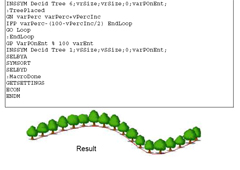 Macro Tutorials
Profantasy community member Joachim de Ravenbel has written some excellent tutorials on CC3's macro language. He goes from the basics and very simply macros to some amazingly detailed stuff. This is essential reading for anyone wanting to write their own macros.
So far Joachim has written two tutorial parts, and he'll be adding more in the future. You can check his community forum thread for updates.
Download Now (407kb)
---
External Tutorials
Small Town Map Tutorial
Created by forum user Clercon this 5-part tutorial takes you through creating a small town in City Designer 3.
FT Pro tutorial
This tutorial has been created by FT3 programmer Joseph Slayton himself and provides some very useful advice for creating worlds with FT Pro. Most of it still applicable to Fractal Terrains 3.