Free Monthly Content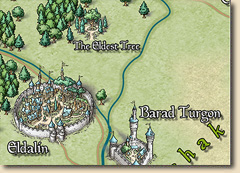 June
We started with a selection of elven structure symbols for Mike Schley's overland style.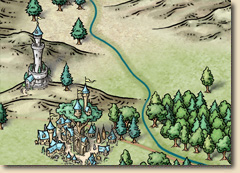 From Cities down to hamlets, 20 symbols let you depict those elegant elvish settlements on the map.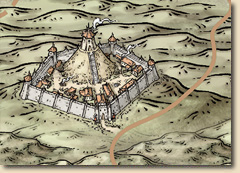 July
If you've got elves, no also need orc, right? The elves ancient foes got their strcuture symbol in July 2021.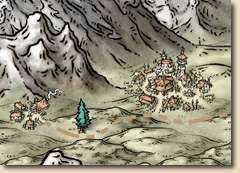 Again 20 symbols for cities, towwns, camp, castles and even a necropolis were added by Mike himself to the artwork for his overland style.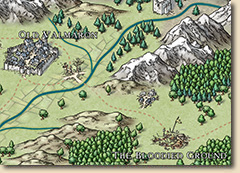 August
And what happens when Orcs and Elves are making war on each other? You end up with abandoned settlements, cursed battelfields and ruined fortresses all over the place.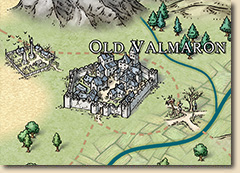 Another 19 symbols for abandoned cities, towns and villages, cursed crossroads, a haunted graveyard and a ruined keep were added by Mike to the artwork for his overland style.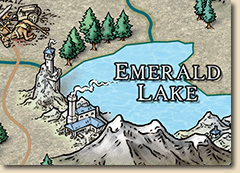 September
What's the third fantasy people that you need to make up the canon? Dwarves of course. Though they are always a bit tricky to map, as they like to hide underground, we do have set to show their places.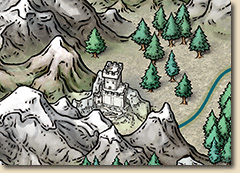 20 symbols for dwarven cities and towns, strongholds, outposts, lookouts and mines, both in perfect dwarven repair and in orc- or other calamity-caused ruins.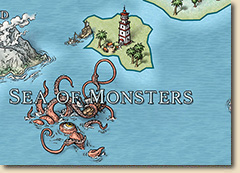 October
Leaving the cities and villages behind, it is time to venture out unto the vastness of the ocean.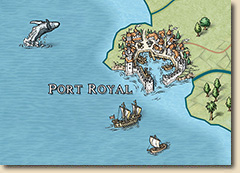 Ships, island, sea monsters and other ocean features make up the Coastal Symbols pack that adds 20 symbols to the Mike Schley overland style of CC3+.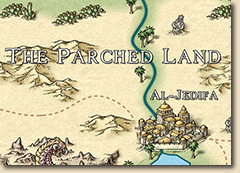 November
From the coast we venture inland into the burning sands of the great desert, travelling past the ruins of ancient civilizations and into the haunts of giant creatures.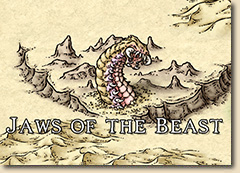 You will find dunes, cacti, half-buried statues and of course giant worms in the Desert Symbols pack that adds 20 new symbols to the Mike Schley overland style of CC3+.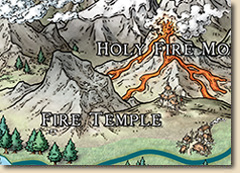 December
The year ends with a climb up the steep slopes of the mountains high up into the clouds, as Mike has created new special mountain terrain symbols.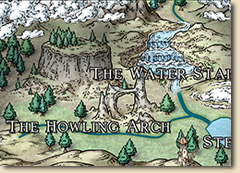 You will find new volcanoes, waterfalls, wooded mesas (tepui), strange rock formations, and the clouds themselves in the Mountain Symbols pack that adds 20 new symbols to the Mike Schley overland style of CC3+.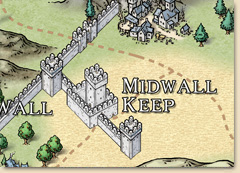 January
Build a great wall around your kingdom with the January content, to protect it against the barbarian hordes outside.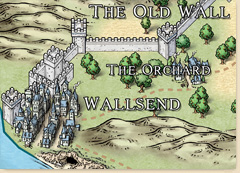 You will find 40 new symbols in this month's catalog to construct a continuous series of walls, tower, gates and forts in Mike Schley's overland style of CC3+.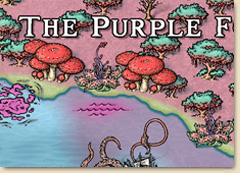 February
Seed your forests with majestic giant trees, alien vegetation and dangerous carnivorous plants with the February symbols.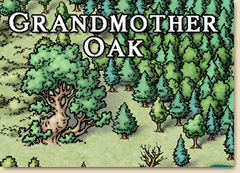 You will find 24 new symbols by Mike Schley in February's catalog to to expand the vegetation option in his overland style for CC3+.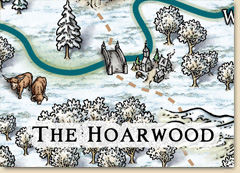 March
Up in the far north where the northwind rules, mountains and forests are shrouded in almost perpetual winter. Send your adventurers north into these forbidding lands with the March symbols.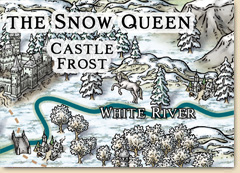 You will find 20 new symbols and a new bitmap texture by Mike Schley in March's catalog for snow-covered lands and forests.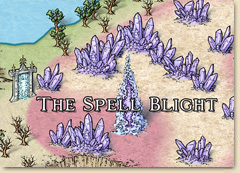 April
Back in ages past elves, dwarves and men meddled in magics too powerful for them and broke a hole into reality. Strange powers turned mountains into glass, made fire fall from the sky burning even dragons and titans.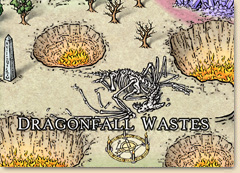 Map these corrupted lands with the 20 new symbols by Mike Schley in April's catalog for magic places and weird phenomenon.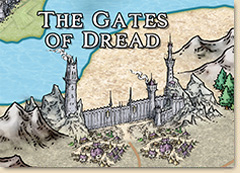 May
What's a good fantasy world without an evil empire that wants to rule everything with an iron fist? Iron gates, spiky towers and gloomy buildings rise from bleak lands where this empire holds sway.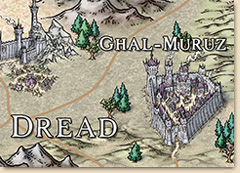 20 new stucture symbols by Mike Schley give you the tools to depict the settlements and fortifications of a militaristic Dark Empire in May's symbol catalog.
Delivery
The monthly content is always available as a single download file (MonthlyContent2022.exe) under the Campaign Cartographer 3+ downloads on the registration page. Just log in to your account and download it from there.