CC3 View - the free CC3 Printer and Viewer
Need to print at home and work? Sharing maps with friends? All you need is the free CC3 Viewer!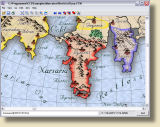 This viewer is compatible with maps created in all versions of Campaign Cartographer up to v3.43. It doesn't support maps created in CC3+.
System Requirements for CC3 View
Windows 98/ME/2000/NT or XP
70MB hard disk space
Download

Download the CC3 Viewer (51.6 MB)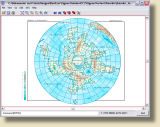 Encrypted bitmap files
The CC3 Viewer works with an encrypted file format for bitmap files, meaning we can distribute our copyrighted artwork with this free software. This will let everyone - even those not owning a copy of CC3 - view the maps you create in their native format.
To keep download sizes manageable, the encrypted bitmaps are available in chunks organized according to their add-ons.

Download the encrypted DD3 bitmap artwork (125.55 MB)

Download the encrypted SS1 bitmap artwork (87.86 MB)

Download the encrypted SS2 bitmap artwork (100.95 MB)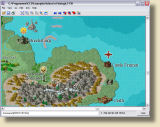 Just download the files and run them, they will automatically install the bitmaps in your CC3View folder. Be sure to install the Viewer first!
You can create your own encrypted bitmap files (CC3 version 3.12 and higher), if you want to distribute your artwork without giving other users full access. Check the folder "Encryption" under your CC3 install directory for the ncessary files and instructions.