Cartographer's Annual 2022 Content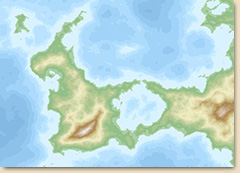 January
For the January issue of the Cartographer's Annual 2022 we start with a new overland style and tutorial for integrating (if you own it) or imitating (if you don't) worlds created with Fractal Terrains 3+.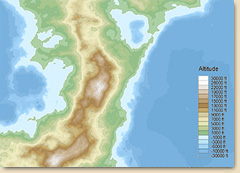 The clear and beautiful Fractal Worlds style, is inspired by the work of Sue Daniel in the One-Day Worldbuilder Annual issue and let's you either take a world from FT3+ and quickly build on it in CC3+, or create a world map in CC3+ reminiscent of the output from FT3+.
The style and tutorial pack Fractal Worlds includes
1 new overland drawing style
53 new drawing tools
2 new templates (imperial and metric)
13 new vector symbols
1 6-page tutorial and mapping guide
2 example maps (FCW and JPG format)
1 updated export setting for FT3+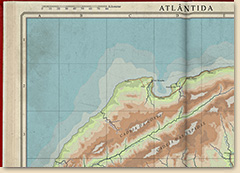 February
Pär Lindström has created a new overland style for a Swedish horror rpg including a beautiful framing of the maps in the form of a book background. We are sharing this with you as the Book of Maps style.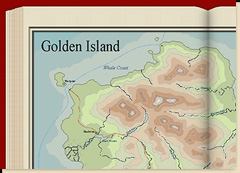 Not only does the Annual issue provide you a new style, it also let's you apply the book background to other maps and styles in your collection.
The style pack Book of Maps includes: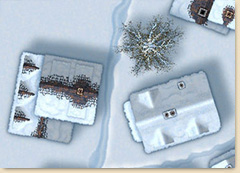 March
The March issue of the Annual 2022 contains a new city style by community Sue Daniel, allowing you to create beautiful wintry scenes of villages and towns.
Compatible with the Darklands City style from the Annual 2021, the Winter Village style gives you all the tools and symbols to create a snowy setting for your settlements.
The style pack Winter Village includes
Further ahead
To be announced.
This is our 16th annual and many of our customers have repeatedly subscribed from the beginning. Every year we balance the content so that the Cartographer's Annual is excellent value no matter how you use CC3+.
Delivery
The annual comes in twelve issues, delivered by download. To access the downloads, subscribe for the year and then add the serial number you receive to your ProFantasy registration. All available issues are immediately downloadable.
At the end of the year we roll the twelve issues into a single downloadable volume, also available from your registration.